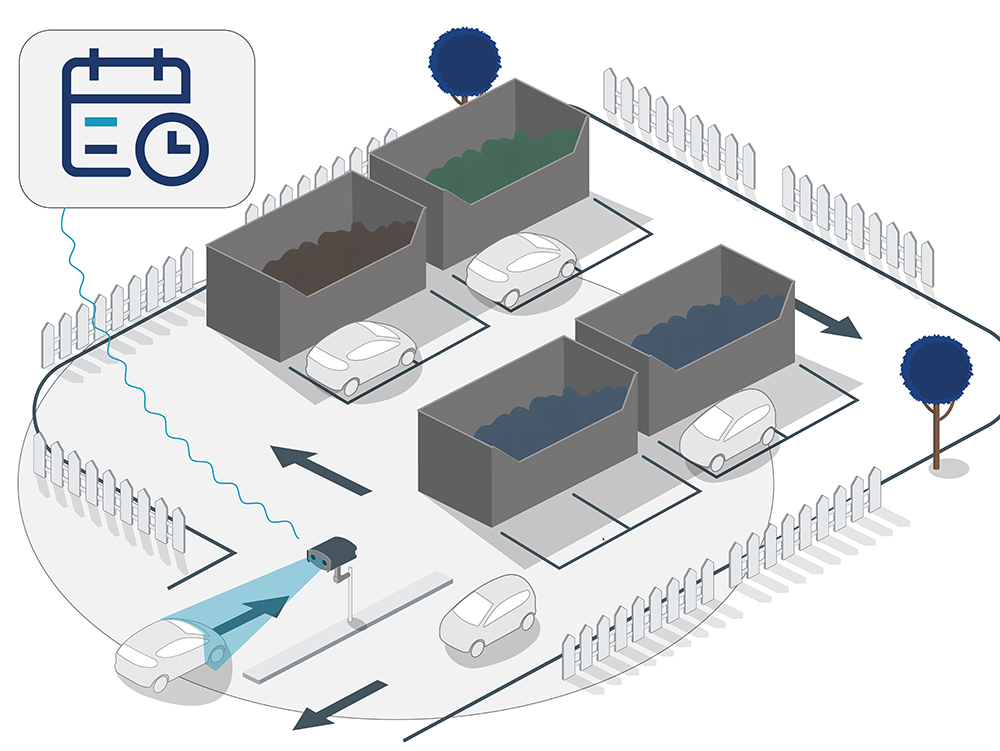 ANPR Technology & Booking Systems to Manage HWRC site capacity
Household Waste Recycling Centre (HWRC) sites with high volumes of visitors can manage the sites capacity and improve visitor experience by utilising ANPR Technology to integrate into a third-party booking system.
More and more local authorities are implementing schemes that only allow local residents to use the site by implementing an online booking system to book time slots to visit the HWRC. There are many benefits for using an online booking system to automate visitor access including minimising queuing, which improves the visitor experience as well as an environmental benefit of reduced emissions.
Other benefits of booking systems for the management of HWRC sites include:
Manages the misuse of HWRCs, limiting site usage to local boroughs
Reduced traffic queuing at busy sites
Improved local air quality as queuing eases and the uncertainty of access has reduced wasted car journeys
People being more mindful of disposing of waste, for example bringing more waste, less often – benefitting the environment
Stop banned vehicles from booking online
Read the full article to find out how to combine ANPR Technology with third-party booking systems to manage Household Waste Recycling Centres site capacity.
If you would like to find out more or you have any questions, please contact the sales team on 01438 347555 or email sales.uk@tagmaster.com
Our External Sales and Technical Support teams will be availing themselves to digital tools such as Zoom to replace direct customer visits with virtual meetings if desired. Best regards,
TagMaster UK Sales & Marketing