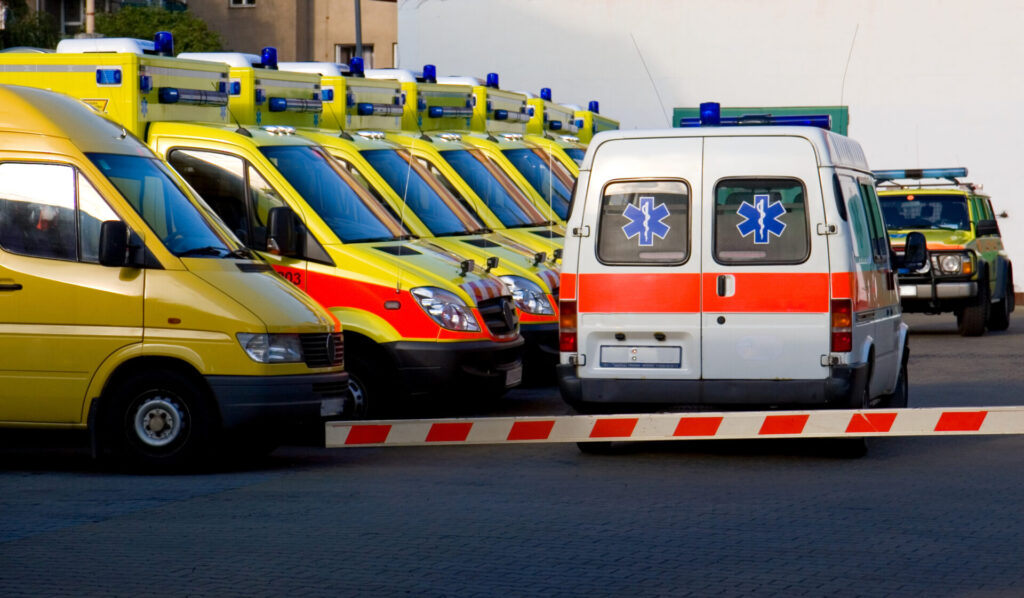 Emergency Vehicles Only! ​​Automated access with RFID Long Range Readers
It is hard to think of any place where fast access and guaranteed parking is more important than for emergency rooms and hospitals. In emergency situations every second counts and lives are on the line.
There is no room for delay, uncertainty, or blocked entrances. Furthermore, designated parking spaces for the medical staff must be available. In order to secure this need, a standardised, reliable, access system must be in place. A system that can be used in all hospitals within the region.
TagMaster's RFID Long Range Readers identify incoming and departing vehicles and open gates or barriers automatically. Our solutions provide full control over which vehicles are allowed to enter and exit the area, as well as counting the number of passages.
Our Readers are compatible with practically any third-party access control system and therefore supports many different applications but can also be used as a stand-alone solution. Furthermore, Long Range Readers can also be used to trigger alarms or collect statistical data for further processing.

Benefits with  RFID Long Range Readers for emergency vehicles:
Free flow through the gates to emergency rooms
Automatic identification and immediate access

Only authorised vehicles or personnel allowed

Data collection and statistics

Compatible with third party access systems
Read more about how TagMaster's Long-Range RFID Readers can improve vehicle flows and secure quick access for all kinds of emergency vehicles, and at the same time improve security and control.
Please contact us at sales(a)tagmaster.com